We all know the value of a great first impression. With great web design make that impression over & over.
More Than Just a Pretty Face
Well-executed design builds credibility and trust.

Web design is not just a question of aesthetics. It's a statement conveying how your potential clients, customers and members should view your business or organization.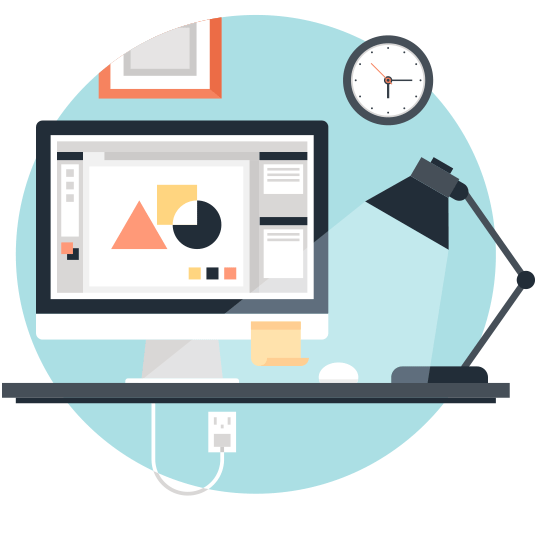 Mobile-Friendly Web Design
Designing responsive websites that look great on mobile, tablet, destop and more.
Responsive Web Design: One Site for All Devices
Everyday, the number of devices, platforms, and browsers used to view your site grows. 
Responsive web design allows a single site to be served to mobile, tablet and desktop users. It accomplishes this by adapting its layout to the size of the device.  
For example, users on a desktop computer may see page content displayed in a three column format, users on a tablet a two column format, while mobile users would see the same content in a single column view.  
Examples of responsive web design can be seen at mediaqueri.es. 
Talk to us about how your business can benefit from providing its customers a better mobile experience.
We Finish the Whole Job; Not Just Half of It
Things You Need to Consider
Many less obvious elements contribute to the success of your site or web application.  Such as:
Browser compatibility
Mobile experience
Marketing integration
Search engine optimization
Code quality & security
Standards compliance
Optimizing interactions & A/B split testing
Usability
Accessibility
and much more…!
These elements all contribute to the success of your site or application.
Ensuring the Best Long Term Value
The best outcomes are achieved when all these elements, visible and not, are given appropriate attention.
We strive to combine beauty, utility and necessity into a pleasant and compelling experience. Such craftsmanship ensures the long term value of your investment.