Web application and development solutions for businesses, non-profits and educational institutions.
We help you refine your needs, determine your best path and meet your goals.
Building Your Future
Web development can mean a great number of things. For a client such as yourself, it may be nothing more than fixing a bug in a current application, or as complex as developing a critical, online application for your customers. Sometimes folks even say they need 'web design' when in fact need both design and development work completed.
For us, web development usually means one of the following:
Website or blog development
Content management systems
Ecommerce
Application planning and requirements analysis
Application development
We can plan, develop and manage a variety of useful applications for your business or organization. Get in touch today.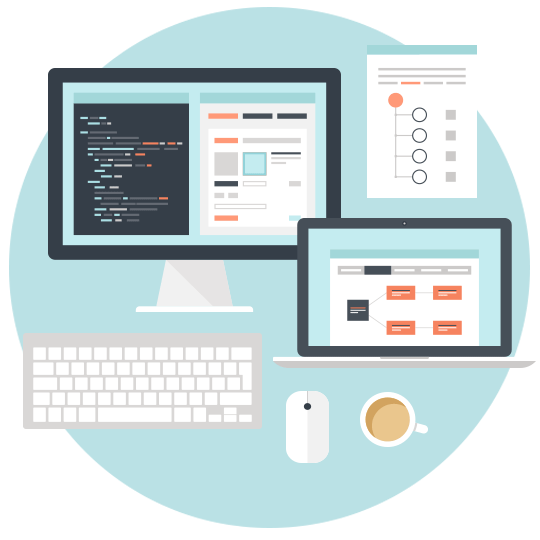 As they say, "the devil is in the details." In order to ensure the success of your project, we focus initially on its requirements—both those you know and some you may not have considered. We use a multi-faceted approach that often includes:
Business needs analysis
Stakeholder feature requirements
User persona development
Use cases
User stories
Application flow diagrams
Information architecture
Wireframes
Prototypes
These tools help provide a thorough understanding of the requirements of the site or web application.
Our methods eliminate issues during development and yield a better quality product without cost overruns.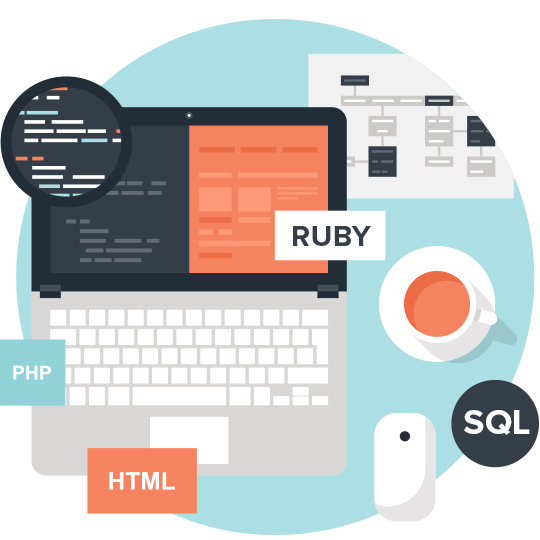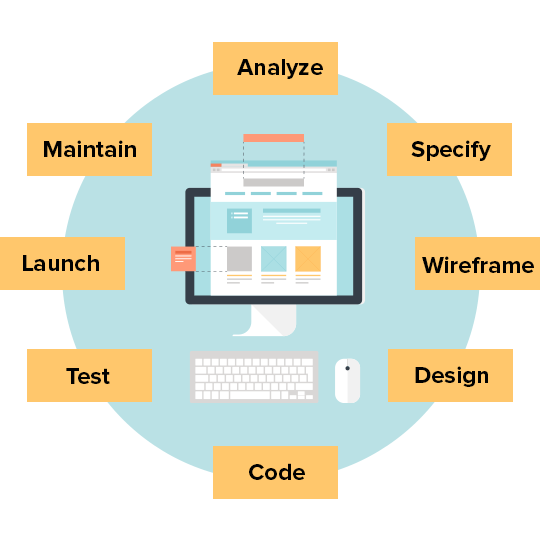 Web Development Lifecycle
We follow a development process that includes the following steps:
Analysis
Specification
Wireframes
Design
Development & Coding
Testing
Deployment & Launch
Maintenance
Common Platforms
Although we work with a variety of software, platforms and languages, we specialize in developing websites using the popular platforms listed here.
Open Source Content Management Solutions
Hosted Content Management Solutions