Search Engine Marketing (SEM, PPC, Social Ads)
Drive traffic, get phone calls & leads, increase revenues.
Drive Traffic
Search advertising, such as Google Ads, provides access to potential customers exactly when they are seeking products and services. That's powerful. What's better is the ability to target specific searches related to your business, products, services, location and more. Search advertising also provides powerful data on the effectiveness of specific ads and targeted keywords—so your campaign can run as efficiently as possible.
Contact us and discover how search can help your business.
Local Targeting
Search Ads
Social Ads
Remarketing
Display Ads
Video Ads
Fuel Your Business
Pay-per-click ads campaigns can be rapidly deployed and optimized. If your business needs to increase leads or sales quickly, search advertising can give you that boost. If you have just launched a new site, and need to ramp up traffic before other marketing efforts kick in, search advertising can help.
We focus on four key areas of your campaign:
Assessment
Strategy
Execution
Measurement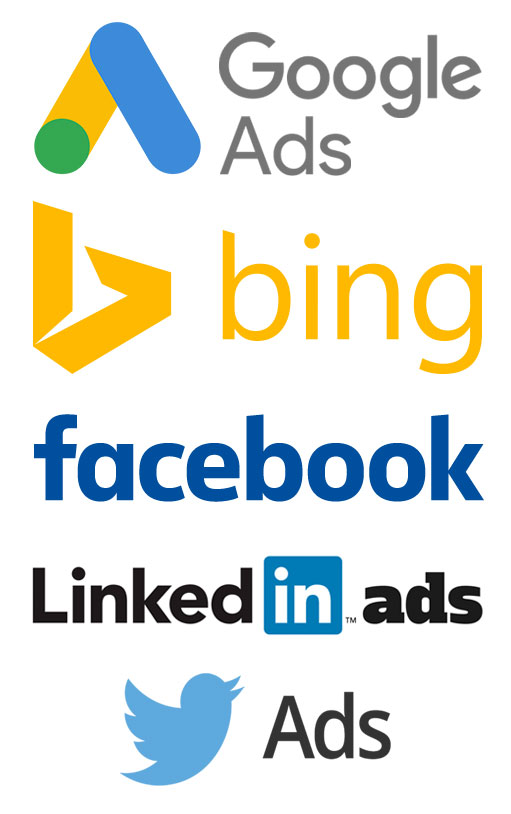 Search Engine Marketing Services
Campaign Management
Research and Planning
Keyword Analysis
Strategy
Copywriting & Ad Development
Ad Deployment and Testing
Ongoing PPC Campaign Management