Don't be a digital wallflower. Start the conversation.
Is Your Business Social?
Social is more than gathering "likes" and sending out a few "tweets." Social lets you interact with your clients and customers. It helps you build trusted relationships. It turns your business and brand into something with personality. It lowers barriers, it builds friendships, and it connects.
Why You Need Social Media Marketing
Social media excels in its timeliness and unique ability to build connections. It will help your business or organization:
Multiply the reach of your other online content
Encourage repeat business and customer loyalty
Communicate sales and promotions
Manage your online reputation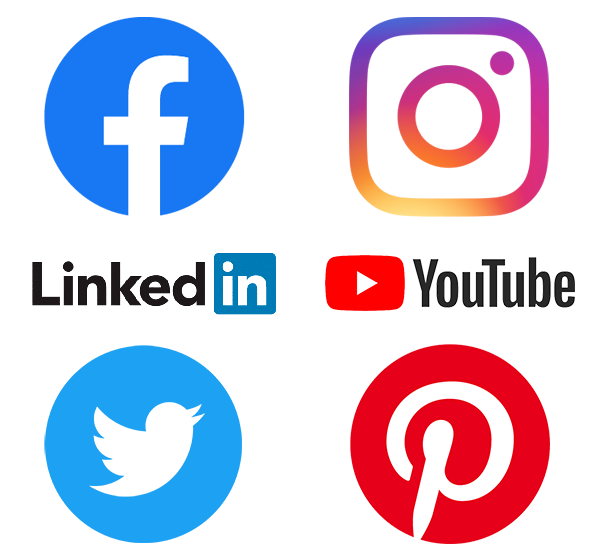 Social Media Marketing Services
Social Media Management
Account setup and monitoring
Social media content development
Social media publishing
Grow your social media audience
Manage customer interactions
Report on activity, reach and other metrics
Social Media Content Services
Plan, schedule and publish social content
Develop unique social media content for your business
Manage content development by your staff and employees
Track and analyse your content's effectiveness
Audit your current social media content and make recommendations
Social Media Training
Instruction on day-to-day use of popular platforms
How to develop a social media strategy
Planning for social media managers
In person or phone/online training
Social Media Plaforms
Facebook
Twitter
LinkedIn
Pinterest
Instagram
YouTube
Social Media Audits
Platform review
Content inventory & review
Engagement metrics & tracking
Editorial calendar planning
Internal process review
Sentiment analysis