Web Application & UI Design
Developing applications that provide better user experiences and greater customer acceptance.
Better Software Through Cooperative Design
We all have experienced web applications that were almost painful to use, that left you frustrated, confused, and finally unproductive. Why was it developed that way? What happened? Failing to take users into account during planning, and failing to engage with actual users during the development lifecycle are common causes. Designing software should not be a top down affair, but instead a highly interactive relationship between designers, developers and users. Users and developers much be in dialog about features and functionality. UI designers should temper their aesthetic choices with feedback of stakeholders and beta users. Software development is an iterative process. We seek to bring these groups together to ensure better, more useable, software that is loved by users and thus more widely adopted.
Contact us
to discuss your next web application project.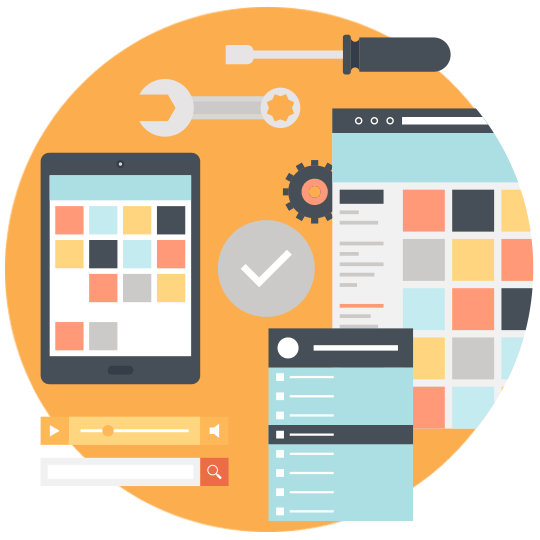 User Experience Design Services
Requirements Gathering
User needs analysis
Gap analysis for current products
Focus groups
Stakeholder Interviews
User and Task Analysis
Use cases
Persona development
User workflows
User stories
Information Architecture
Flowcharts
Wireframes
Prototyping
Usability
Testing & evaluation of prototypes and applications
Walkthroughs
User Testing
Beta testing
Monitoring user feedback