Creating persuasive and effective copy for website, search and marketing.
The Right Words at the Right Time
There are so many great uses for online content today—websites, social media, blogging, newsletters and emails. Tailoring content to each format, while staying on message, is a continuous challenge. We provide our clients with the materials they need for online success, whether that's expert blog posts, content marketing articles, marketing copy for campaigns, or social media interactions. We can adopt your established voice or develop a new one for you that reflects the character of your business or organization.
We're flexible—writing for B2B, B2C and specialty audiences and industries. Whether you are an entrepreneur, small business, or Fortune 500—we'll develop the right words for your needs.
Contact us—we'd love to talk.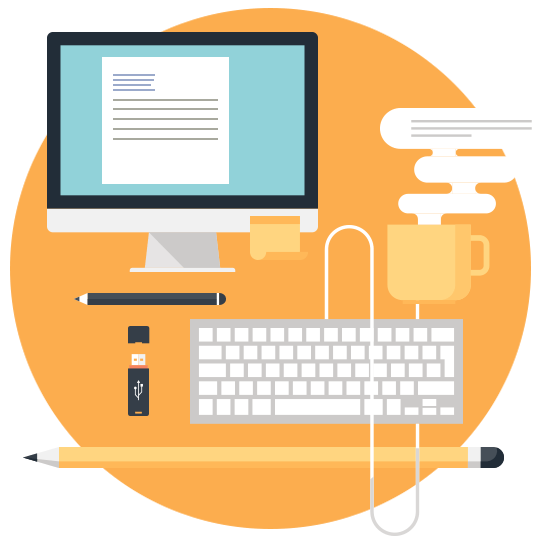 Website Copywriting
Clear, concise, engaging content
Conversion-focused headline, prose and calls-to-action
Expert-level knowledge
Blog & Article Ghostwriting
Establish your expertise through publishing online content
Fuel content marketing efforts through partnership with us
Develop content strategies to expand your reach and engagement
Landing Page Copywriting & Optimization
Landing page planning
Familiarity with design patterns that convert
Tightly written, highly focused content
A/B testing
SEO Copywriting
Create content for search
Keyword research
Content optimization
Content Marketing Strategy
Content planning
Content audit for websites
Strategies for blogs, email and other campaign-based marketing
Lead-generating, drip marketing campaigns
RFP Creation for Web Projects
Stakeholder interviews
Technology analysis
Planning, process and goal setting