Getting the right content to the right person at the right time...and reaping the benefits.
Thinking Like A Publisher
Whether you not you want to believe it, today every business is a publisher. Customers today have greater access to information about your brand and business than ever before. Much of that information you cannot directly control, but you can plan, publish and manage your own content to your advantage. In the process you will influence the content others create about your business, and ensure potential customers have the content they need at every step of the relationship.
Put your content production into high gear and make better use of content you may already be creating. Contact us today!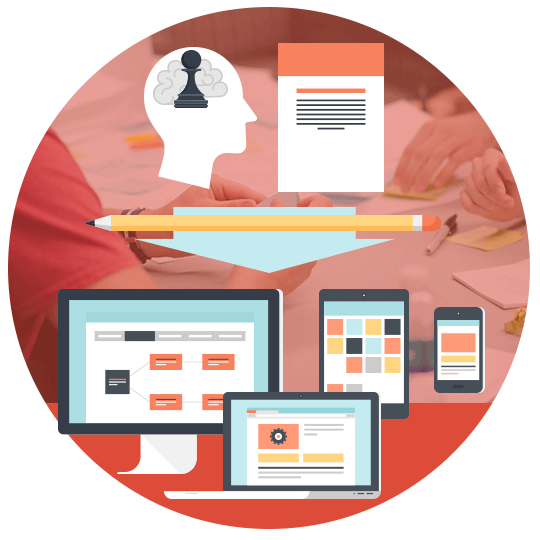 Why You Need a Content Strategy
Many traditional marketing techniques are no longer as effective as they once were. In part this reflects changing consumer patterns, and the rise of new media channels, like social and mobile. Many businesses, especially those invested in traditional marketing, are having trouble adapting to the new normal. They either under produce content, or fail to provide their content to consumers when it is most needed. An appropriate content strategies can help strengthen your brand, grow your audience or customer base, drive sales and increase conversions.
Content strategy ensures your communications:
Reflect your core business goals
Are understandable and audience appropriate
Are useful to potential and current customers
Enhance your credibility
Are findable via search
Are up-to-date and factual
Are easily accessible
Are consistent across web, print, email, mobile and social
Content Strategy Services
Content Strategy
Build a business case for content
Determine your needs
Establish strategic goals
Determine publishing channels
Identify gaps in current content
Track and report on key performance indicators
Content Audits
Content inventories
Content analysis
Track content performance
Content Planning
Persona development
Customer interviews and surveys
Messaging
Branding
Topic development
Content Creation
Stakeholder interviews
Establishing workflows
Copywriting
Copyediting
Content Publishing and Distribution
Establishing content governance
Establishing workflows
Content management
Website maintenance
Social media management
Email campaign development and fulfillment
Measurement & Reporting
Defining key metrics
Tracking and reporting
Feedback and process improvement