WordPress, the open-source content management system that powers over 85 million websites.
Growing Fast
Over the last decade WordPress has grown into a powerful, and popular Content Management System (CMS). This has been made possible by not only by diverse group of open-source developers, but a rapidly growing, international community of businesses dedicated to producing WordPress themes, plugins, and services. This has provided millions of small- and medium-sized businesses, non-profits and educational users ample reason to adopt WordPress in their own projects.
Flexible
WordPress serves well as a platform for your next business website, blog, magazine, or even ecommerce site. In fact this flexibility is a key driver behind its continued popularity and growth.
Highly Useable
WordPress is commonly cited as one of most easy to use content management systems available. Its rate of adoption supports this, as does the wide variety of non-technical users that use it everyday.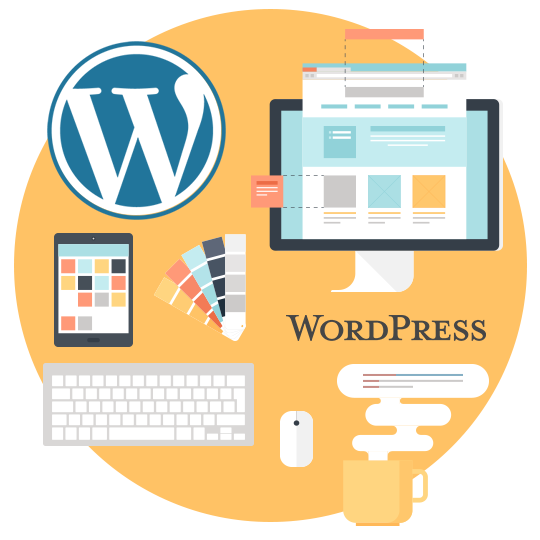 WordPress Design Services
WordPress Theme Design
Strategy & Planning
Custom Design
WordPress Development
WordPress Theme Modification
Customize Your Theme's Design
Develop New Features
Help Select and Vet a Third-party Theme
WordPress Theme Development
HTML5/CSS3 Coding
Responsive Design
Custom Feature Development
WordPress Security
Security Audits & Reviews
Regular Updates & Maintenance
Security Consulting
WordPress Maintenance & Support
Updates – Core, Themes and Plugins
One-time or Continued Support
Content Updates
WordPress Search Engine Optimization (SEO)
WordPress SEO Audits
Local SEO
SEO Content Strategy
SEO Copywriting
WordPress Backups
Automated, Encrypted, Cloud Backups
Backup Management
Backup Restoration
WordPress Installation
Setup & Configuration
Staging & Migration
Plugin Installation & Configuration
WordPress Migration Services
Move from other blogging systems to WordPress
Transition from another CMS to WordPress
Upgrade from a static HTML site to WordPress