Main Line Restaurant Week
Main Line Restaurant Week is a twice annual dining event first organized by AroundMainLine.com in 2010. Participating restaurants across Philadelphia's western suburbs serve discounted lunch and dinner menus while the event offers contests, giveaways and more.
"Main Line Restaurant Week has been a exciting endeavor for us. Pixel Engine has been a wonderful partner throughout. Thorough, creative, team-oriented…there are not enough words to describe their commitment to the project"
—Sarah Lockard, Main Line Restaurant Week.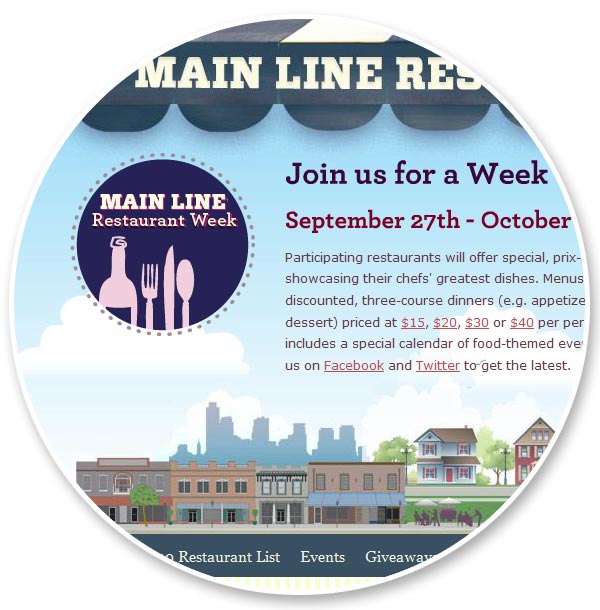 "A unique design for a unique event," was our mandate from the organizers of Main Line Restaurant Week.
We started with a teaser website to stir up interest in the months leading up to the first event. This transitioned seamlessly to the live site once the initial participants had been finalized.
Every year we provide continued marketing support including consulting, email invitations & announcements, traffic reporting and analysis, banner ad design and website maintenance.
Services Rendered
Web Design
Web Development
WordPress Theme Design
Website Maintenance
Email Marketing & Fulfillment
Banner Ad Design
Web Hosting
Mentions
The Main Line Restaurant Week website was covered in over two dozen design blogs and galleries include a special mention on the popular
MoLuv.com
.